I hope everyone is having a good weekend. Is anyone planning on watching the Super Bowl? I know lots of people watch it purely for the commercials and the halftime show. I happen to be a pretty big football fan, although not a fan of either team in the game this year. I plan on watching and today is my cheat day because well, I have a weakness for hot wings and my Dad's chili!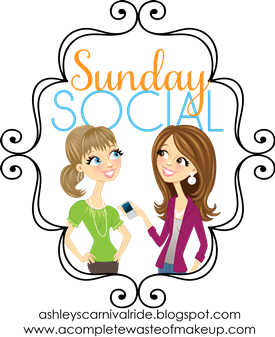 1. If you were stuck on an island what are the two material items you would want to have? a journal so I could at least write and I suppose that would mean I needed a pen that never ran out of ink haha.
2. What are two TV shows you'd watch over and over?
America's Funniest Home Videos- I happen to like to laugh at people falling down and doing stupid things. Over and over and over again.
Sex and the City- Yes, I know the ending. I watched the finale shows with my roommates in college while living in NYC, so I continue to watch it. Reminds me of the city I love.
3. If your house was on fire what two things aside from family, pets, etc would you grab?
The teddy bear I got in childhood and the framed picture of my Nonnie and I.
4. What are your two most favorite articles of clothing?
I love my skinny Old Navy Rockstar jeans. They fit well and are honestly so versatile.
I also love this purple maxi dress that I love to wear in the summer.
5. What two movies that you saw in the past year would you recommend to us?
Silver Linings Playbook was pretty good and Les Miserables was also pretty good. I wish I went to the movies more often but I can't always justify spending the money.
6. What are your two biggest guilty pleasures?
Cheese and a good pedicure. The cheese is something I am trying to stay away from because it is not going to help me lose weight. And who wouldn't want to be pampered? Pedicures are worth the splurge every once in awhile.
If you are going to a Super Bowl party, have fun and be safe! If not, have a happy Sunday! :)