Well since most likely when I leave work this afternoon, snowmageddon will have started already, looks like my fitness for the day will be shoveling or making snow angels.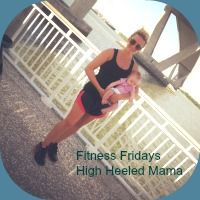 This week has been challenging. I did SO WELL last week. I worked out 4 times, which for me was new. This week I have had some trouble motivating myself. I worked out yesterday and Wednesday. I got a solid upper body workout on Wednesday and a butt-busting lower body workout yesterday. But, I missed Sun/Mon/Tues.
I am not going to beat myself up though. In the past I have, but this time around I refuse to.
I know that I just have to keep pushing myself harder and harder. If I remind myself of how good it feels to workout and how much more energy I have, I can get my butt up and moving along.
Does anyone else have difficulty working out in the morning? Maybe it is because I am not fond of waking up early (I don't do well if I have to wake up earlier than 6:30am...even then I tend to lean more towards 7am)
My workouts this week:
35 minutes of cardio (brisk walking on Wednesday, elliptical yesterday)
Followed by strength training:
Upper Body- Lat pulldowns, bicep curls with twist, cable flys, overhead tricep extension
Lower Body- Leg press machine, lunges with twist, squat with medicine ball
Abs: folding ab machine (I literally don't know what it's called, but it folds you in half haha), crunches on the medicine ball, russian twists
I don't have a specific routine yet, and I am still gaining some of my strength back. I didn't do any classes this week, but I think my goal this week isn't going to be to do the classes, but rather incorporate TRX and more free weight work.
What do you usually do at the gym? Any tips to stay active outside of the gym?