I am all moved into my parent's house. It was a lengthy process for me and took me way too long to pack not all that much stuff. Now I am unpacking...slowly. I fully intend to be up and functioning again this week with posting. I'm no longer stressed about packing and the move.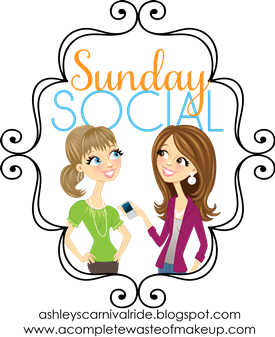 Linking up with Neely and Ashley again, and this week it is all about introducing yourself and your blog!
1. What is the name of your blog? How long have you been blogging? My blog name is Health, Love, and the Pursuit of Happiness. I have been blogging now nearly 8 months. I am a newbie :)
2. Why do you blog? Well, I started blogging because I was going through a rough patch in my life and I thought that getting my thoughts out there might help me sort it out. I also started it so I could maybe see if I wasn't alone in my daily struggles with happiness. It has morphed into something I enjoy doing. I may not have many followers but I am okay with that.
3. What is the first blog you ever followed? Kaitlyn at Wifessionals. Stumbled upon her blog and have followed ever since :)
4. What is your favorite post you wrote in 2012?
Shattering My Comfort Zone
5. What are your blogging goals for 2013? Expand my audience, plan and write more posts, get a killer overall design, ads, gain followers, and just keep pushing myself out of my comfort zone.
6. Top 3 favorite blogs to follow? ACK. This one is tough, it's kind of like picking which kid you love the most! But I adore Wifessionals, 4Kottez , Hooah and Hiccups, Helene In Between...I know there are more....
Now I am off to continue to drink tons of coffee and try to resettle back into my life again. I hate living out of boxes! Happy Sunday loves!