So craziness ensued after my last Sunday Social. My tiny, low-traffic blog had over 1000 views of my last Sunday Social post! (I realize that might not be a lot, but for me, it was a massive jump!) I am still a little stunned because my traffic/views has quadrupled in the past week!
Linking up with Neely and Ashley as usual! It is the Week of 3s.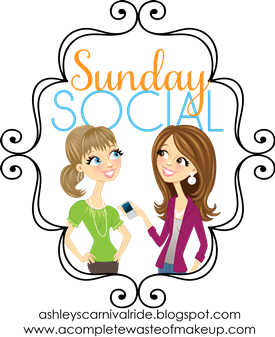 Top 3 Favorite Kinds of Food:
1)Italian (duh, that is what I grew up with!)
2)Sushi
3)Seafood- especially lobster/crab
First 3 Things you do in the morning:
1)Pee (just being honest! haha)
2)Make coffee
3)Check my phone/email
Last 3 Things you do at night:
1)Remove makeup
2)Brush my teeth
3)Set alarm
3 TV shows you NEVER miss:
I actually can't answer this because I do not watch any tv shows that religiously.
3 Places you want to visit:
1)Spain
2)Greece
3)New Zealand
3 People you can always count on:
1)My Parents
2)My brother
3)My best friends (Yes yes, I know that's technically more than 3)
Have a great Sunday loves! :)