It is a big bummer when you realize that someone you thought was a good friend, just disappears from your life. They stop texting, calling, emailing, etc. There was no big blow out fight, no boyfriend to distract them.
It is also to really hard to let those people go. I'm guilty of texting/tweeting/facebooking people I've thought we're still friends, with no real response. I realize now that if someone WANTS to be part of your life, they will make the effort to stay in touch.
Obviously life gets in the way sometimes. I also think social media has allowed us to be lazy in our attempts to stay in contact with people, especially those who are "long distance" friends.
It's frustrating. It's sad when you make that realization. But that is normal. And you never know if life will someday bring that person back into your life.
Only make the effort for those who will make the same effort in return. Friendships and relationships shouldn't be one-sided.
The saying goes: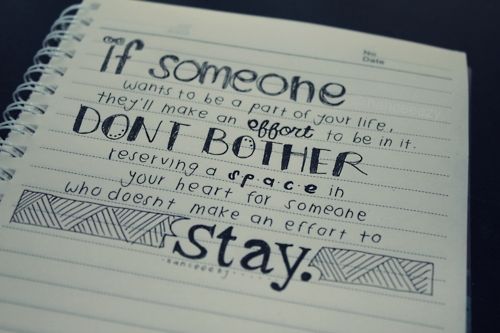 How have you handled people coming in and out of your life? Especially those who you thought were close with, but end up finding it be one-sided?